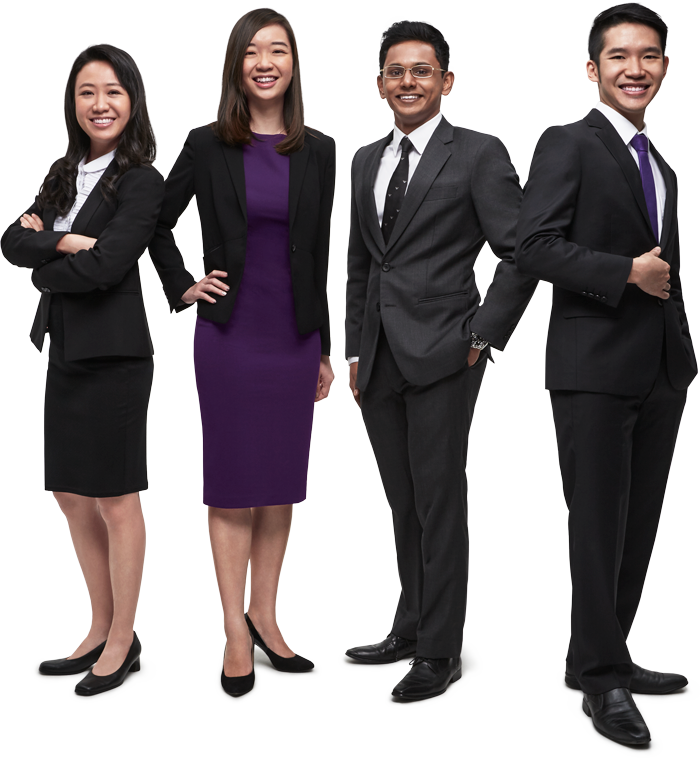 GROWING FROM STRENGTH TO STRENGTH:
SETTING A HIGHER BAR
In a world of growing complexities, the law graduate of the future needs a deep reservoir of knowledge and cross-disciplinary expertise, and the mental agility to think, analyse, and communicate.
SMU School of Law's reputation is enhanced in its membership to the prestigious and standard-setting THEMIS network; and in our students and alumni winning several mooting and other law competitions, global and local that made Singapore proud. The strategic proximity of our new SOL building and Kwa Geok Choo Law Library allows our students convenient access to the Courts, business partners and prestigious law firms.
88% of our SMU students gain global exposure through exchange programmes and internships. To give back to society, students do 20 hours of pro bono work, and 80 hours of community service.
Our graduates are trained and well-equipped to excel across diverse legal areas of practise in both the private and public sectors and in areas such as commercial, criminal and litigation.
WHY SMU LAW?
Bachelor Of Law
Be thoroughly equipped to be an excellent, articulate and confident legal practitioner with an acute sense of discernment and an ability to engage any area of law with ease.
SMU's undergraduate law programme aims to mould students into excellent holistic lawyers who will contribute significantly to society. The objective is to produce law graduates who have contextualised knowledge and the ability to think across disciplines and geographical borders.
The innovative and broadbased Bachelor of Laws (LL.B.) curriculum has an international focus. It gives students a powerful blend of IQ and EQ - hard knowledge skills and soft people skills, which include skills in analytical thinking, problem solving, communication, presentation, leadership and teambuilding. It also inculcates in students a strong sense of social and ethical responsibility. Add to this is the compulsory Law internship which expose students to real working life and hence provide an insight into their future career choices.
The LL.B. is a 4-year meritorious honours programme with 36 course units worth of courses. The LL.B. curriculum, recently revised to take into account student feedback, was originally formulated by legal academics and practitioners after extensive discussions, and endorsed by the Ministry of Law and Singapore's then Board of Legal Education.
The curriculum comprises a careful mix of University Core courses, Law Core courses, Law-related courses, Law electives as well as General Education courses to ensure that graduates possess the desired contextual and cross-border knowledge and expertise.
Consistent with SMU's mission, the Law School adopts a pedagogy that is fresh and different. The programme bears SMU's distinctiveness of holistic learning, interactive pedagogy and international and practical exposure.
Last updated on 02 Mar 2017 .